Mahjong Classic
Mahjong
The classic version of the popular mahjong game. This version features great graphics and more then 50 levels. Each becoming a bit harder every time. You can earn up to 3 stars each level. Match those mahjong tiles to progress to the next level. If you are stuck you can use a hint, but be careful. Hints are not infinite.
Mahjong Classic levels
The game features more then 100 different levels, each in their own difficulty. From easy to very hard. You can also choose the layout of the board and the design of the Mahjong pieces. In the settings you can change the sound and music volume, change the background. You can change the tile design and you can choose between 3 music styles. From the settings menu you can also go back to the main menu.
Mahjong Classic Screenshots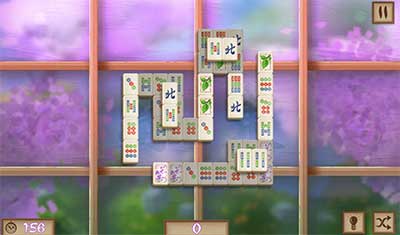 This is the main playing screen, here you can see the tiles and the layout of the game.


Overview of the level choose area. here you see just one page of the many level pages
About the Creator:
Mahjong Classic is created by Famobi. Famobi is a large game developer from Germany, known for their excellent games that our users love to play. They have also created the following games:
Solitaire Classic
,
Candy Bubble
,
Smarty Bubbles
,
Bubbles Shooter
,
Orange Ranch
,
Bubble Hamsters
,
Bubble Spirit
,
Orange Bubbles
,
Bubble Shooter
Puzzle
Match 3
Connect
Mahjong
Solitaire
Zuma
Block
Word
Mini Golf
Pool
Clicker