The classic version of the popular mahjong game. This version features great graphics and more then 50 levels. Each becoming a bit harder every time. You can earn up to 3 stars each level. Match those mahjong tiles to progress to the next level. If you are stuck you can use a hint, but be careful. Hints are not infinite.
Mahjong Classic screenshot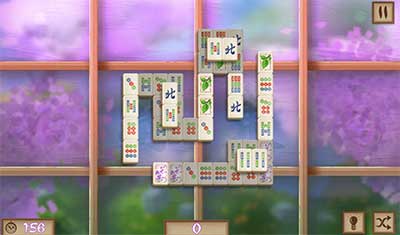 In this screenshot you see the playing field of level 1 in mahjong classic. The tiles have a different layout each level.
Mahjong classic levels
A screenshot of all the levels in mahjong classic. You will progress to the next level when you finish a mahjong level.