Play bubble spinner on our site. Bubble spinner is one of the classic bubble spinner shooter games. The playing field is spinning, which gives the game a new dimension.

Each time you shoot a bubble on the playing field it spins, the spinner moves in the direction you shoot the bubble. It spins faster if you hit it at an steep angle.


About bubble spinner
Try to remove all bubbles by making pairs of 3 to make them pop. Use the spinner in your advantage to clear the board.
Bubble spinner
truly is one of the bubbleshooter.net's team favorite games. This old time classic game will never cease to entertain you.
Bubble Spinner Screenshot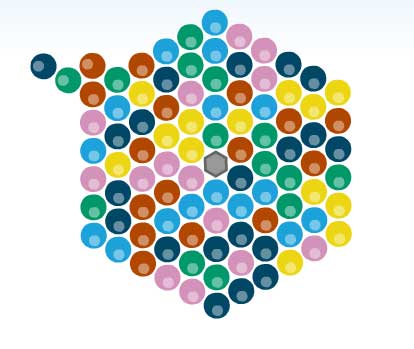 In this bubble spinner screenshot you see the rotating playing field, filled with the colored bubbles that need to be shot to finish the game.
Bubble spinner gameplay video
This video features the gameplay of this game.